AIMS
The Shopfront aims:
To provide and offer mutual help, assistance and act as a referral to visitors who may be experiencing difficulties dealing with problems in their life i.e. accommodation, budgeting, depression, hunger, loneliness, addictions, violence;
To offer mutual help programs for the relief of sickness, distress and suffering within the general community;
To provide warm, caring, fellowship and hospitality to the visitors; and
To provide an opportunity for the visitors to socialise and make friends.
To network with other agencies to enable us to effectively assist people.
 SERVICES
We provide some food and drink for those who call in.
Through St Vincent de Paul, we can occasionally assist with clothing, bedding, furniture, non-electrical household goods and some financial assistance with bill paying, for those in hardship.
We may help with emergency accommodation, food for families, transport vouchers or phone cards.
The Mobile GP doctor attends here on a Tuesday afternoon.
We refer those with health and homeless issues on to appropriate Government and Private agencies.
Among the many incidental things we do are, assisting people with long term housing and advocacy by referring them to other organisations.
We have shower and clothes washing facilities for those who are homeless.
OPENING HOURS
Monday – Friday 11.00 am – 1.30 pm 
Tuesday evenings 6.00 – 7.00pm
We ask that all visitors respect the following rules:
Adult service only – no children permitted on the property
No violence or bullying
Respect each other at all times
No drugs and alcohol on premises
No entry to intoxicated or stoned visitors
No smoking indoors
Go to the 'Contact Us' page if you would like to contact the Shopfront.
Please see the leaflet below for where to go for available services:
 FUNDING
The Shopfront is an agency funded by:
LifeLink.
LifeLink is the fundraising organisation established by the Roman Catholic Archbishop of Perth, WA, to provide financial and other support for social services agencies established or supported by the Archdiocese of Perth. Click here to visit the LifeLink website www.lifelink.com.au
St Vincent de Paul
Click here if you want to visit the St Vincent de Paul Society's website http://www.vinnies.org.au/home-wa
Lotterywest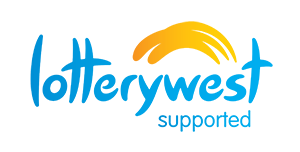 Parmelia Hilton Hotel
Parmelia Hilton Hotel are providing 10 loaves of bread ( 70 rounds of sandwiches) on the last Thursday of each month.
Click here to visit their website.